Landscaping Construction & design Burlington, MA
Landscaping design by Johnny D's in Burlington, Massachusetts is a reliable resource for increasing the value and enjoyment of your property.
Johnny D's is a year-round, full-service landscaping service dedicated to quality work and customer satisfaction. Look to us for your complete landscaping needs, including these 5 elements of good landscape design.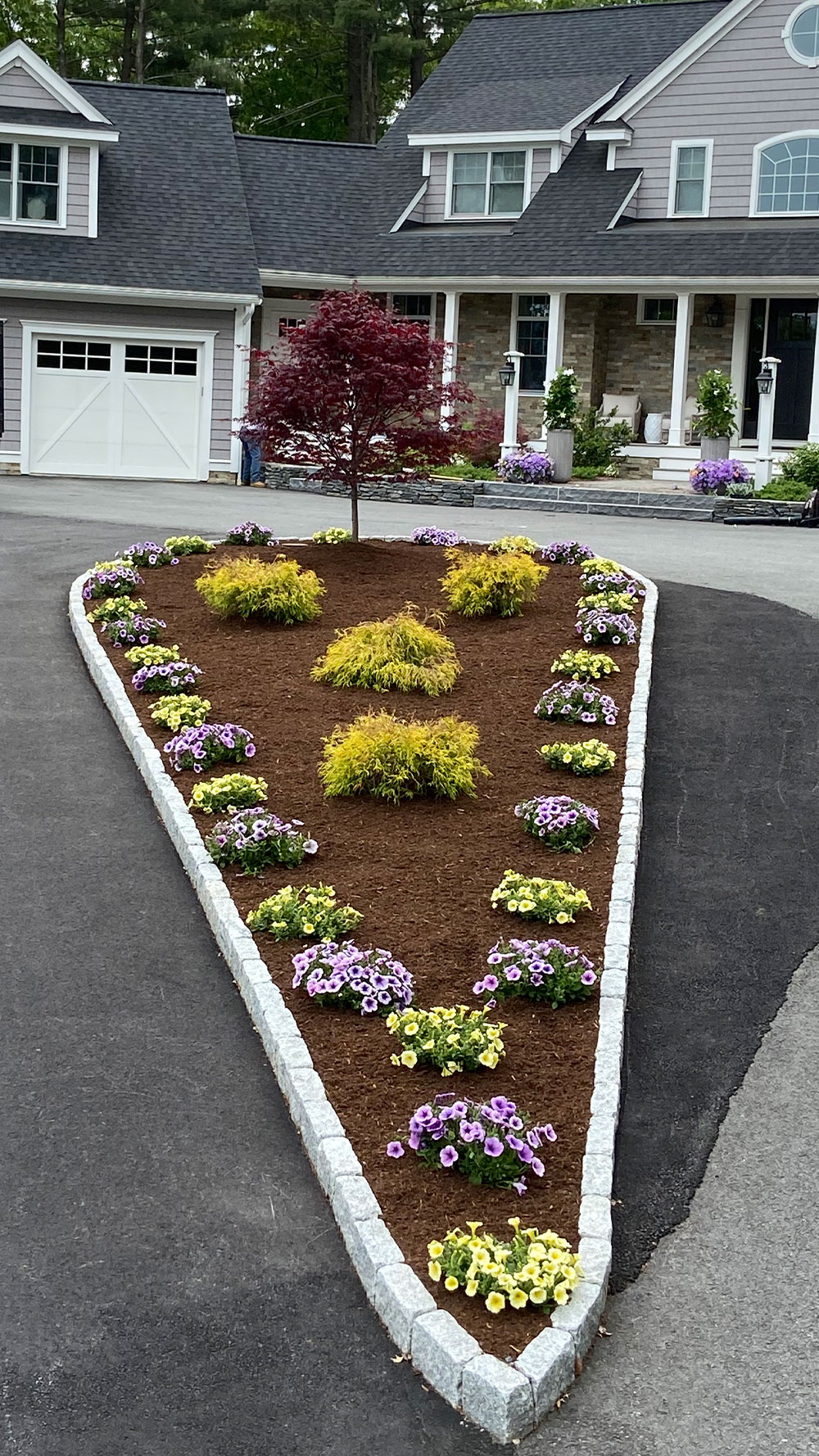 The elements of landscape design
When designing a landscaping project, consider the best plantings for the environment and use of the property. Plan mulch beds to enhance the aesthetics and complement lawn areas. Be sure to attend to the special considerations of backyard upgrades and design projects with curb appeal in mind.
Plantings
When you give forethought to your plantings and choose the right plants for the right place, the landscape design benefits from:
Quickly established plants with dense foliage
Less disease and pests
Easier and less frequent irrigation
A thematic approach to color and texture
Mulch Beds
Mulched beds bring a polished look to even the simplest of landscape designs. Just as important, mulched areas stabilize the landscape by:
Making sites thrive as temperatures fluctuate through the seasons
Minimizing soil erosion and compaction
Reducing the threat of disease and pest damage to plants
Sod & grass seeds
Lawns are an essential part of landscape design, and you can create them by using sod or seeding grass. Each method has its benefits.
Using sod is a faster yet more expensive option for creating a lawn. The downside is that you have fewer grass varieties to choose from when using sod for lawn areas.
Seeding grass takes longer but is a more economical option for creating a lawn. More grass varieties are available by seed, so you can select native grasses that require less mowing and watering.
Upgrading backyards
When using landscape design for backyard upgrades, you want to be sure to create a space that enhances your property's value. You also want to design the area for its enjoyable use. Consider including these improvements in your plan:
Paved patio areas or decks for socializing
Privacy fencing
Keyhole and pocket gardens
Water elements and fire pits
Space for outdoor appliances
Get the curb appeal
Landscape design can give your home a whole new look and curb appeal on any budget.
Lighting, raised flower beds, and shrubs can offer a picturesque background to lawn and patio areas. Trees help the landscape change with the seasons and provide a majestic beauty to any location.
Be sure to tie your landscape together with an eye for beauty in every season.
Enjoy your yard
for years to come
Landscape design by Johnny D's will bring pleasure and comfort to your property for years to come. Our professional, quality services are fully insured, and no project is too big or small. Contact us today for your next landscaping project!
BEFORE & AFTERS
CONTACT US